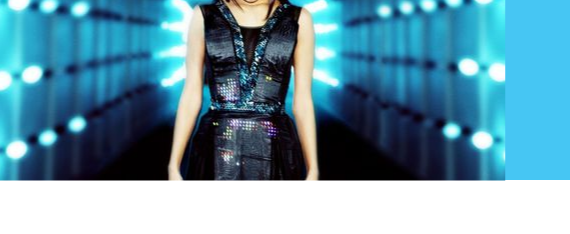 Exhibition Introduction
With the development of science and people's living standards, the requirements of clothing is also increasing. It is hoped that clothing should have more features in addition to fashion and warmth. Nowadays we already have the clothing having the functions including waterproof, flame retardant, anti-bacterial and anti-static, and people hope the clothing could be able to vary depending on the changing environment, namely to achieve smart clothing. Smart clothing is the future of textile and garment industry. Smart clothing refers to the life simulation system, having the dual function of perception and reaction. The garments could not only to perceive changes of the external environment and internal state, but also to make smart feedback and respond to this change in real time. Perception, feedback and reaction are the three elements of smart garments.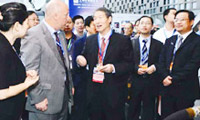 2016 will be the time of outbreak of smart clothing, the development of smart clothing has been unstoppable. With the development of science and technology, the clothing has exceeded the original scope of the warmth and fashion, is moving towards functional and intelligent. Smart clothing is the upgrade of functional clothing and will play an important role in improving people's working conditions and improving the quality of life aspects. Smart clothing is the emergence of a revolutionary change in the history of human clothing.

To promote the rapid development of smart clothing industries, to promote the traditional textile and garment industry transformation and upgrading, China Shanghai International Smart Garments Industry Exhibition will be held in Shanghai Everbright Convention & Exhibition Centre on 17-19 April 2017. Concurrently 2017 Shanghai International Smart Garments Industry Forum will be held. The exhibition will build a platform for smart clothing lovers, smart clothing brands, smart production technology hardware and equipment, high-tech materials and traders to communication and cooperation.
SG is the only exhibition focus in Smart Garments Industry.As the face to face communication platform, the exhibition is bound to be the grand meeting in Smart Garments Industry
SG has authoritative hosts and provides international service CCPIT has strong global cooperation resource and Fortune Expo is a professional international exhibition service company focus in machine industry.
SG invest huge in promotion The organizer committee has cooperated with more than 100 media, 40 industry association globally to promote CWPRE and will participate more than 40 relative exhibition
SG will hold concurrent high-end forum The concurrent event will invite more than 50 industry leaders, expert, and enterprise delegates to make speech and more than 1000 audience will attend.